"Nick Russo + 11 brings us back toward jazz with Ro"
Robert Doershuk, Downbeat
"A fluid straightahead player with a globalist outlook... For a guy with a book of Metallica transcriptions under his belt, Nick Russo of Queens cultivates wonderfully pure jazz tones"
David Adler, JazzTimes
"Nick Russo's Ro is not an easy listen, but it sure is rewarding once you're able to digest it [His] tone is very near perfect - big and bold, but still subtle very full in the line of players like Jim Hall, Kenny Burrell, and Tal Farlow It'll be fun to see where Russo goes next. There are many interesting jazz guys out there these days, and he's on the front line."
Jim Hilmar, Vintage Guitar
More Music Projects
Nick Russo's music with The Scooches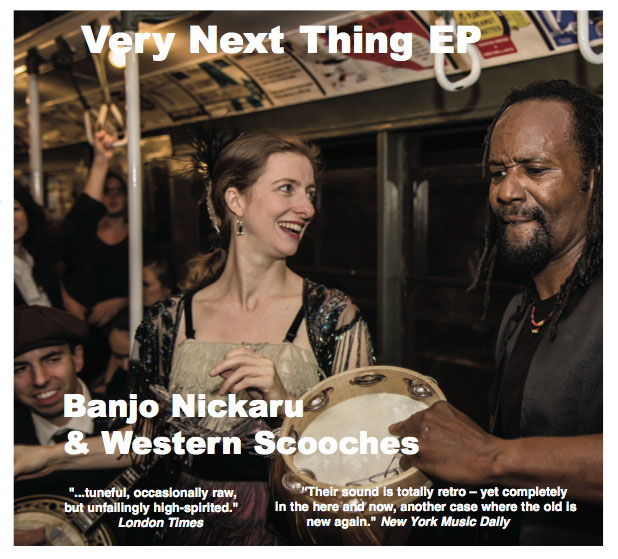 "Nick Russo is finally strumming his stuff for the larger arena of jazz fandom. It's been worth the wait; his impressive debut recording is broad in scope, deep in concept and eminently listenable, giving evidence that the dues are paid up - and earning interest."
Tom Greenland, All About Jazz - New York
"Led by guitarist and banjo player Russo, this intriguing ensemble covers the gamut from straightahead to avant-garde and North Indian classical."
Bob Weinberg "Personal Taste," Jazziz
"In sum, Russo's a top-flight artiste who communicates clear-sighted vision and a wide-ranging vernacular throughout this cunningly divergent showcase."
Glenn Astarita, EJazz News